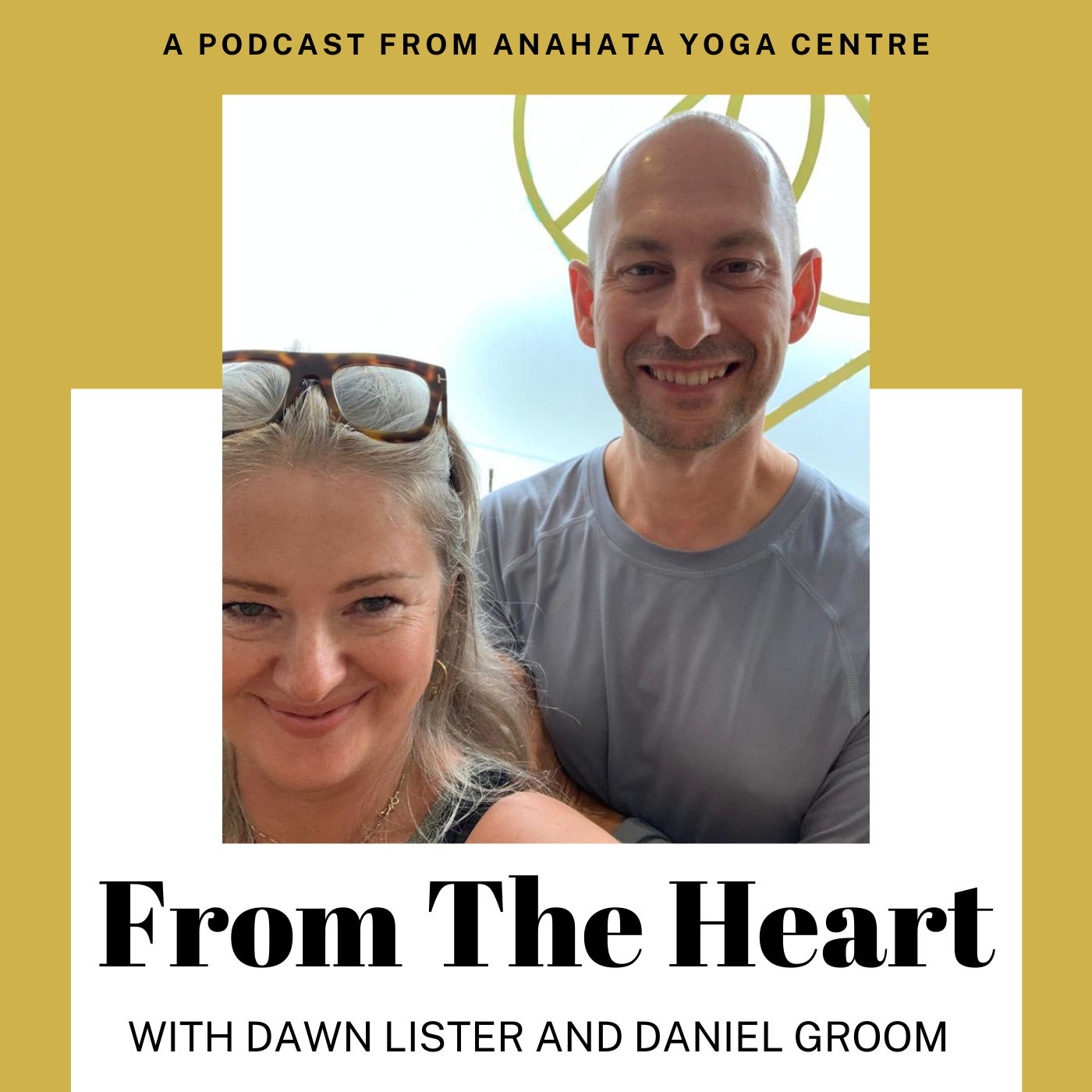 Part two of our podcast with the inspiring Jude Mills. In this insightful episode Jude talks to us about yoga, spirituality, and religion.
We continue our rich conversation with Jude about how we as Yoga teachers and practitioners can adapt practises to support those living with cancer, as well as the families and loved ones who are supporting them.  
We delve deep into what it means to have a spiritual practise, talk about religion and personal faith.  And so much more. 
We are delighted to offer a discount off Jude's book "
Adapting Yoga for People Living with Cancer."
, enter the code FROMTHEHEART20 on the Singing Dragon website (
www.singingdragon.com
).  This promotion has no expiry date and is valid across the whole of Singing Dragon's website:
Jude is an interfaith minister and spiritual counsellor,  NHS hospital chaplain, Yoga and meditation teacher and practitioner, and Master's student in Public Theology.   
She specialises in yoga for people living with cancer and trains yoga teachers and therapists to offer this work. Her book 'Adapting Yoga for People Living with Cancer' has just been published by Singing Dragon. She has also just launched her own podcast called 'Fkd Up By Faith' in which she has conversations with people who've been f****d up by their faith and found hope, healing, reconciliation and forgiveness, in or out of their faith tradition.  Dawn has the honour to be one of Jude's first guests -  Our conversation with Jude was so far reaching we had to have her back, so stay tuned for a second podcast with Jude coming soon!
Connect with Judith Mills MA, PGCert
Yoga Alliance Professionals Senior Teacher & Certified Trainer
Listen to Jude's podcast, "Fkd Up By Faith", where she holds conversations with special guests, exploring how they've found hope, healing, reconciliation and forgiveness in or out of their faith tradition. In her recent episode 4, she speaks to our co-founder Dawn Lister who shares her fascinating - and sometimes difficult -  story of childhood and adolescence in a Jehovah's Witness family, about the process of leaving the church, and her long path to healing, wholeness, and forgiveness...
***
From The Heart is a podcast about Yoga, Mindfulness, healing and wellbeing from Dawn Lister and Daniel Groom, founders of Anahata Yoga Centre, Leigh-on-Sea, Essex, UK.
Conversations in this light hearted, kind and honest podcast series brings together people who have found ways to practise self-care in their lives, by sharing their knowledge, experiences and insights.
Anahata is a heart centred and nurturing Wellbeing Studio in Leigh on Sea, Essex. Specialising in Yoga, Pilates, Yoga Therapy and mindful meditation. They offer expert tuition in small groups run by qualified and specialist professionals, who are experts in their field. Many of their teachers offer skills which support members of the public affected by long term health conditions, which may affect them physically, mentally and or emotionally.
www.anahatayogacentre.com
Follow From The Heart on Instagram at @from_the_heart_podcast.
Follow Anahata Yoga Centre on Instagram and Facebook at @anahatayogacentre.